Pairing a new transmitter
Do you need help with pairing your Tyro radio remote control system? Please select your set and view the tutorials below in written text or as instruction video.
There is an easy instruction available for every transmitter/receiver combination. To select the correct instructions the receiver unit is leading. The sticker on the receiver housing indicates exactly which system you have. Search for: 'Type' on the sticker.
Do you have any questions or queries about pairing your transmitter? We will be pleased to assist you, please give us a call: +31(0)546 588 790.
*The images shown may differ from your setup.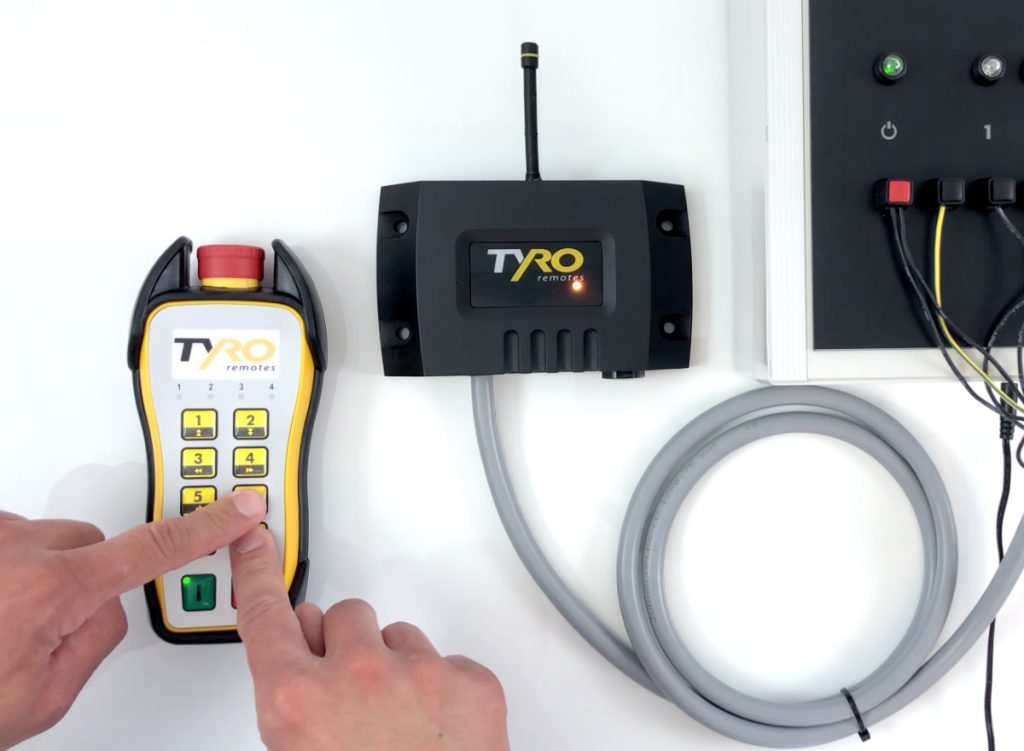 Select your combination: