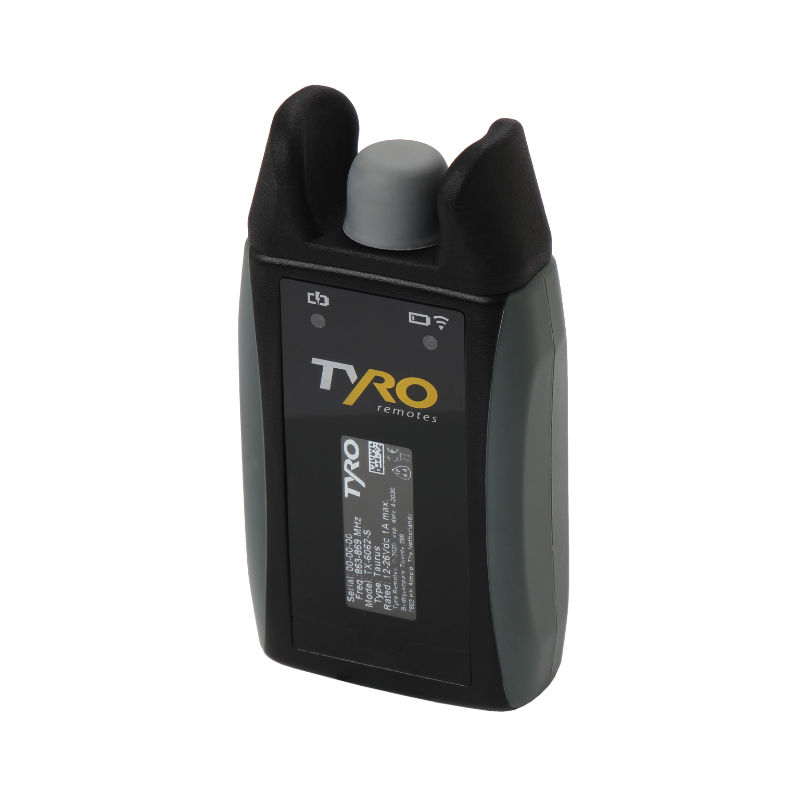 Safety First with the wireless dead man's switch
When safety is most important, the Taurus offers the solution! This certified Hold To Run switch can be used for risky activities. With the Taurus remote control in combination with the Gemini receiver, Tyro Remotes has realized a wireless remote control with deadman's switch (dead-man's-handle) that shuts off when the (human) control fails.
Receive your productsheet via email
Applications
The Taurus can be used with machines and appliances where the presence and attention of the operator is essential for safety. The number of applications is endless:
Commissioning of machines
Maintenance work
Critical assembly work in a hazardous environment
Work in a cage with an active robot
Work in/on production lines
Work on sorting machines
Work in truck wash
About the wireless dead man's switch
The Taurus with special grip or release switch has 3 positions: OFF-ON-OFF. The machine or robot can only work when the deadman's switch is lightly pressed. When the button is released or pressed hard, the machine or robot stops. If, for example, the user becomes unwell, receives an electric shock or falls, the machine automatically switches off. The Taurus has an ergonomic design so that the user does not get tired even when the button is pressed for a long time.
The Taurus is also available in combination with the Aquarius receiver where several transmitters function on one receiver.